Photo by Kim Gorga on Unsplash
La gallina vecchia fa buon brodo is and old Italian saying that comes from farmers that literally translates to "an old hen makes good broth." The meaning behind this is that with age comes experience that makes someone particularly good at something. Living in Italy for the last 23 years has given me a fairly good grasp of both the language and the culture. Despite this experience, I still manage to make some mistakes that make me slap my head and provide a good laugh for my family. Last week I made on of these mistakes that came from a lack of attention on my part.
I usually buy my meat at the butchers which allows for a conversation about what the meat is for, but last week I went shopping at a big supermarket. It was the first time since our pre Christmas lockdown that I have had a chance to venture out to buy the things I am not able to get in my small town. While there I decided I wanted a whole chicken to roast in the oven. Most everything was cut into pieces except for what I thought was simply a small chicken…I didn't actually look at the label because I knew the brand was local and it was "big enough."
The next day, still not paying attention, I got my chicken ready for the oven. Salt and pepper inside and out, a few pieces of lemon tucked inside, garlic, thyme and paprika for the body…an hour in the oven. It should have been the perfect roast chicken.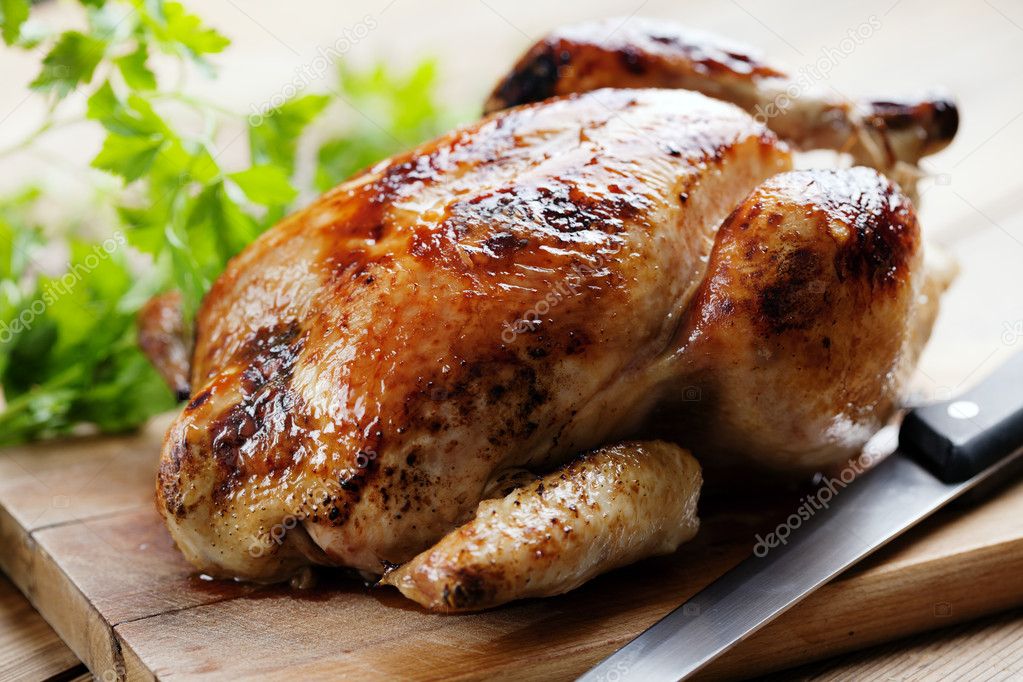 Photo Courtesy of Livriis, deposit photos.
I realized there was a problem when I started to slice the meat. The bird seemed to be made of rubber. My husband asked if I needed help as I was getting frustrated and he finally went digging around in the garbage bin to find the wrapper. I hadn't bought a chicken, I was fighting with a gallina (hen) and she was a tough old bird.
Photo by THEPALMER..
We managed to eat a little bit of the meat before settling on the side dishes, roasted sweet potatoes and sautéed carrots. Fortunately we had lots of bread and cheese to replace the meat. My humiliation at having erred was amplified by the fact that we had a guest for dinner, but at the end of the meal, no one was hungry and we had a good laugh.
Fear not, this meal did not go to waste. Cleaning up after dinner, what hadn't been eaten (most of the bird) went into a big pot and put in the great outdoor refrigerator for the night. With temperatures getting down to about 20 fahrenheit, we don't worry about things going bad. The next morning I added carrots, potatoes, a bay leaf, onion, leeks and fennel to the pot and set it to boil for a few hours. I can now truly say that this saying is true, la gallina vecchia fa buon brodo, and I became a little older and wiser too!